Khuda Gawah : Amitabh Bachchan's film for which Afghan 'Mujahideen' had stopped the war
It's about the '90s. In Afghanistan, the Soviet forces were fighting the Mujahideen.
In such a situation, the daughter of the then President of Afghanistan Najibullah requested her father to call a ceasefire with the Mujahideen for one day.
She wanted the fight to end when a big star of Indian films came to Afghanistan from India so that the star could roam freely in Kabul and people could watch it.
The star's name was Amitabh Bachchan and he had come to Afghanistan to shoot the film 'Khuda Gawah'.
This incident was narrated to me by the former ambassador of Afghanistan a few years ago when I met him in Ladakh. The Hindi film Khuda Gawah, released on May 8, 1992, was shot in Kabul and Mazar-e-Sharif.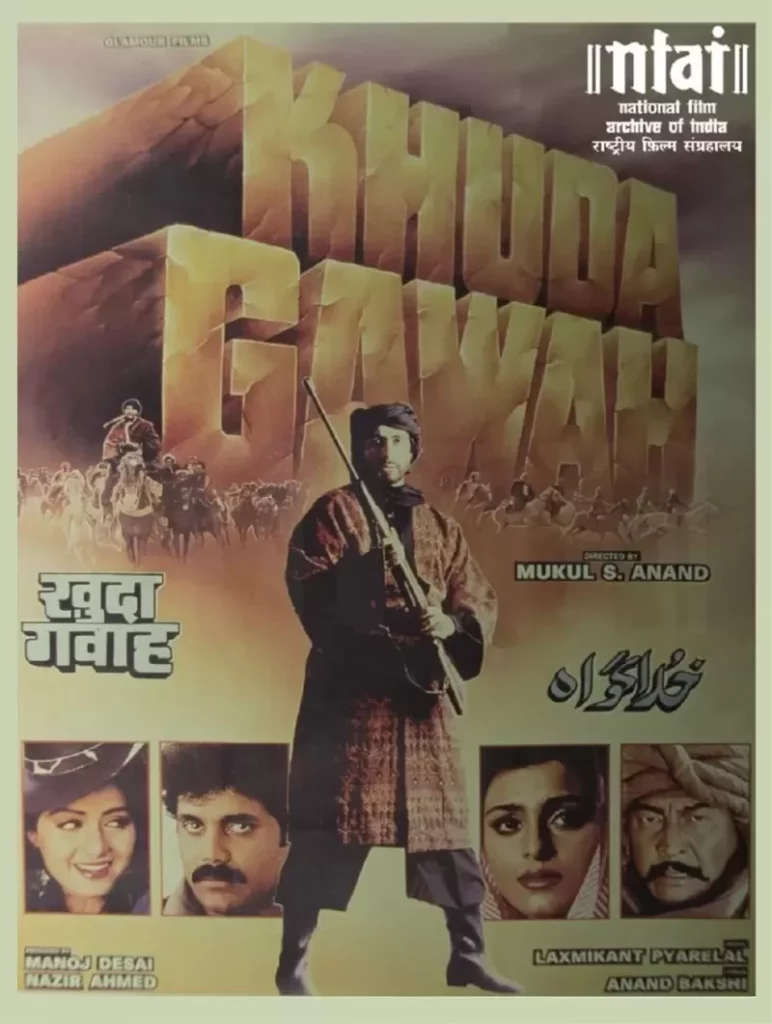 The most popular Indian film in Afghanistan
Talking about the movie 'Khuda Gawah' which was released almost 30 years ago today, is one of the most famous Indian movies and its story is very interesting.
Filmmaker Manoj Desai had told in an interview that there was a civil war going on in Afghanistan at that time. A convoy of five tanks was in the front and a convoy of five tanks was in the rear to protect the crew. But Amitabh Bachchan's popularity in Afghanistan was such that the need for security arrangements was not felt.
"Once during the shooting, we received a message from the then Leader of the Opposition, Burhanuddin Rabbani, that he was a big fan of Amitabh Bachchan and that the film unit was not threatened by insurgent groups. They also came to give flowers. "
In other words, in the civil war-torn country, apparently, the government, the mujahideen, and the insurgents were all united for one Indian star.
This was at a time when Amitabh Bachchan and Indian Prime Minister Rajiv Gandhi were close friends.
Manoj Desai said that because of Rajiv Gandhi, the Najibullah government of Afghanistan took great care of the staff. Rajiv Gandhi was assassinated in 1991 and the film was released in 1992.
Writer Rasheed Qadwai wrote in his book 'Nita Actor, Bollywood Star Power in Indian Politics' that' there was a launch party of Khuda Gawah in Delhi, where Amitabh Bachchan burst into tears remembering his friend Rajiv Gandhi. How Rajiv Gandhi helped get this film shot in Afghanistan. He had personally sought security from President Najibullah.

A family vacated their home for Amitabh Bachchan
Recalling his days in Afghanistan, Amitabh Bachchan himself wrote, "President Najibullah was a big fan of Indian films. They wanted to meet me and we were kept there in royal style. '
"We were not allowed to stay in hotels. One family vacated their home for us and moved into a smaller house. Our film unit was invited by a tribal leader. I went with Danny in a helicopter with five helicopters in front and behind. The view of the mountains from above was amazing. "
"When we got there, the tribal leader hugged us and took us inside because the tradition was that the guest's feet should not fall on the ground. We received many gifts in Kabul … That night, the Afghan president's uncle sang a tune for us. "
My Afghan friends say that when Amitabh Bachchan uttered this dialogue in his own style and voice in Khuda Gawah, there was an echo of applause. The land of India, peace be upon you. My name is Badshah Khan. Love is my religion, love is my faith. It is for this love that this Pathan land of Kabul has come to seek the love of love from India.
Where has Afghanistan reached in these thirty years?
Now, 30 years after the release of Khuda Gawah, Afghanistan has seen a lot. After so many years, it is back to where it was years ago. The Taliban have banned actresses from appearing in TV serials.
As far as Indian films and serials are concerned, they have always been popular in Afghanistan. The Indian film industry has witnessed the changing governments and conditions of Afghanistan, whether it be God or any other film.
Before Khuda Gawah, in 1975, Feroz Khan had shot his film Dharmatma in Afghanistan with Danny and Hema Malani.
Earlier, in an interview, Feroz Khan told the BBC: "I went to Afghanistan to see the shooting location of the film. At that time Zaheer Shah was the king. They gave permission. When we got there to shoot, they were overthrown. But the new government of Afghanistan also gave us a lot of respect and did not allow us to face any trouble.
Feroz Khan went to Kunduz to shoot Dharmatma and the location of Bamiyan Buddha was also filmed. "What a beautiful song, beautiful song …" The beautiful scenery of Afghanistan was captured in this song. The name of this place was later erased.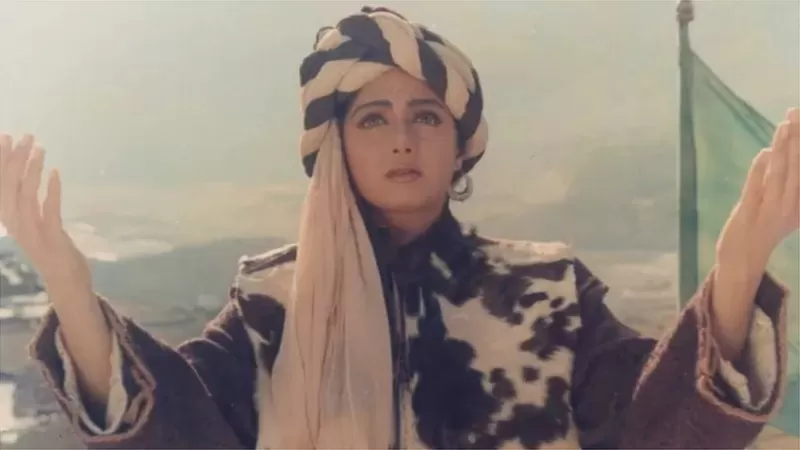 Sher Khan's role in Afghanistan is no less famous
The role of Pran in the film Zanjeer was very popular in Afghanistan. Earlier, in 1965, the film 'Kabli Wala' had worked to unite the hearts of India and Kabul.
After the advent of the Taliban in the 1990s, there was a time when films and photography were banned.
Years later, director Kabir Khan shot the film 'Kabul Express' in Afghanistan and released it in 2006. Much had changed in Afghanistan between the Kabulwala and the Kabul Express.
The Taliban left power when Kabir Khan was shooting the film but the Taliban terror was still there.
As conditions gradually improved, Afghan films began to be made again. For the first time, women started directing films. However, he had to pay a heavy price.
Saba Sahar is one of Afghanistan's first female directors. She is an actress and has been a police officer. In 2020, he was attacked by the Taliban and shot four times. That day she went to work with her daughter. He was sure that he would not be attacked in such a situation. And she somehow survived the attack.
After the return of the Taliban in 2021, the film industry and artists have once again been eclipsed. Roya Sadat, who made the film in 2003, is also one of the first female film directors in Afghanistan.
She was filming Afghan women who worked as negotiators with the Taliban. But after the return of the Taliban in 2021, they had to close the film. They cannot return to their homeland.
"We are tired of the war," she said. But we artists are also fighting. We are fighting with our art, with the words written on the paper. "

Last year, a post asking for the help of film director Sahara Karimi went viral. She is, or was, the first female chairperson of the Afghan Film Association. This is difficult to say because the Afghan Film Association does not exist at this time.
Now think of the early Indian films shot in Afghanistan, Dharmamatma or Khuda Gawah seems like a dream.
Whenever I see the song 'Kya Khoob Lagti Ho, Badi Sundar Lagti Ho' filmed by Hema Malani and Feroz Khan in Dharmatma, my eyes do not blink while looking at the beautiful scenery of Afghanistan.
Scenes of Khuda Gawah are also well filmed.